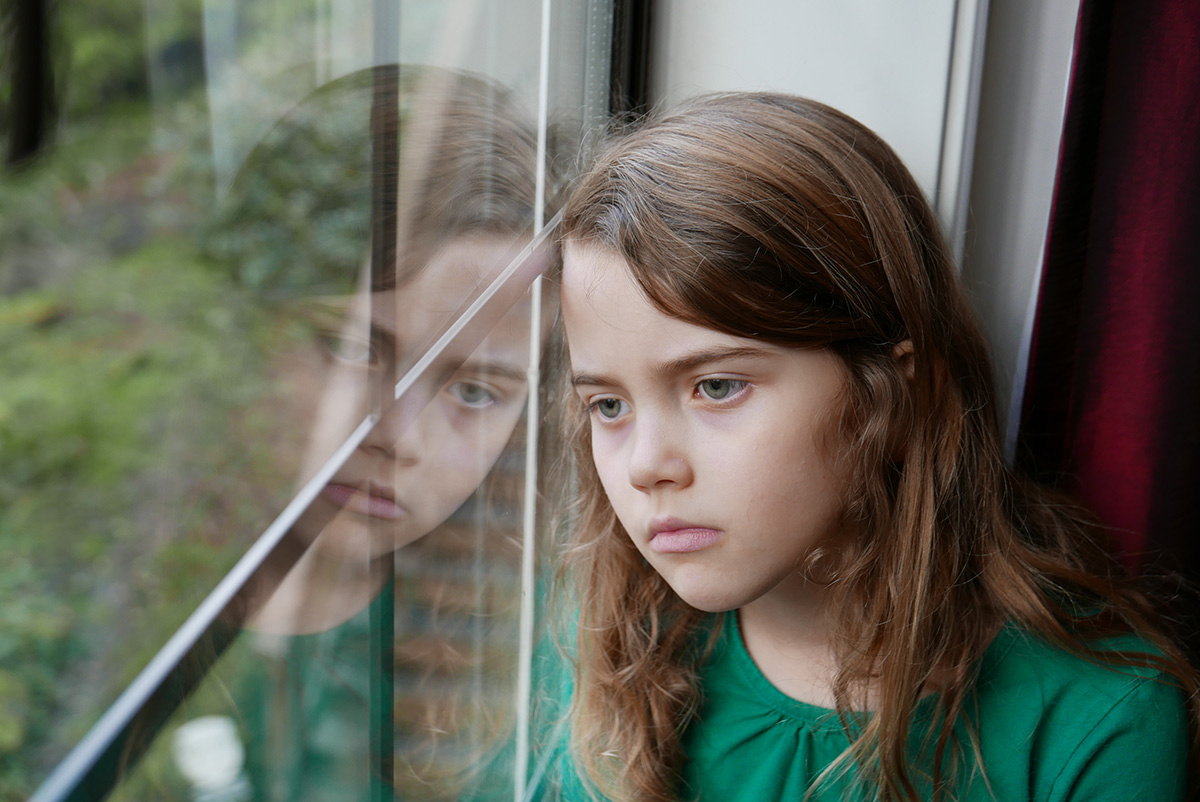 Anxiety is the most prevalent of mental health conditions in the United States. When a family member is struggling with higher levels of anxiety it affects the whole family.
At Bryn Mawr Psychological Associates we use Cognitive Behavioral Therapy, Exposure and Response Prevention interventions, and other empirically-based behavioral interventions to help children and their parents as well as adults to transcend these uncomfortable experiences. And, we of course use good old-fashioned listening and talking to build a good working rapport and provide an opportunity to talk through and understand the pain being experienced.
Sometimes we team up with a psychiatrist or internist who prescribes medication in conjunction with the therapy.
Separation Anxiety
For young children with Separation Anxiety we help parents learn strategies to help their child move toward independence with the least amount of stress on the child as possible. Common examples we treat are fears of sleeping independently, fears of leaving a parent, and fears of separating at daycare or preschool. For school age children this manifests in a fear of being in parts of the house where other family members are not present, fear of overnights away from parents such as at friends or a sleepaway camp.
Generalized Anxiety Disorder (GAD)
This is the catch-all category for anxiety that occurs in a general form in many settings and oven leaves the individual both physically and psychologically uncomfortable in work and social situations or even avoiding those situations. We work with clients in helping them to explore their concerns and then how to reduce their overall anxiety through developing healthier thinking and coping patterns to increase their comfort. This may include how to make difficult decisions or to improve assertiveness skills.
Obsessive Compulsive Disorder (OCD)
We treat mild to moderate levels of OCD at Bryn Mawr Psychological Associates. Because OCD can manifest in many interfering and distressing ways, a careful assessment is the first order of business before establishing a specific treatment plan. Often parents are unaware that OCD is the reason that their child/adolescent is experiencing peculiar thoughts and behaviors. From there we utilize specific exposure and response based CBT interventions to help the individual gain control over the intrusive thoughts and problematic behaviors.
Panic Attacks
It is difficult for friends and family who have never experienced a panic attack to understand just how debilitating and frightening these attacks can be. Feeling like one could die from a panic attack or "lose one's mind" is not unusual. Fortunately, that is not what happens! After determining the reasons for the attacks we teach techniques for staving off future panic attacks and reducing their intensity either with or without medication also being prescribed by a physician.
Food Allergy Anxieties
Some children and adolescents have life threatening allergy situations that require careful parental and physician oversight. The young person and adults in other settings such as school personnel and coaches also need relevant training about the condition. Unfortunately, the anxiety experienced by the child and their responsible parent can unintentionally expand into an anxiety condition that inhibits the child's social and emotional functioning as well as their willingness to participate in necessary activities. We provide behavioral and family interventions to reduce anxiety and to restore typical behavior and emotional functioning.
School Refusal
School refusal can result from a combination of anxiety factors that build to a point of the child refusing to go to school. This of course greatly strains the family and can result in academic and legal problems, not to mention the stress that the child is experiencing. This requires a team approach of the psychologist partnering with the parents and with supportive school personnel.
Specific Phobias / Fears
Fear of specific things or situations such as dogs, bees, crowds, safety, weather events, and driving are sometimes a focus of treatment. We utilize behavioral, cognitive-behavioral, and exposure-based interventions to help out patients overcome these fears.
Post Traumatic Stress Disorder (PTSD)
PTSD occurs in some people after they experience a frightening or traumatic event. Insomnia, flashbacks, nightmares, diminished self-esteem, painful emotions, and unpleasant thoughts are all common symptoms. At Bryn Mawr Psychological we have psychologists trained in Trauma Focused--Cognitive Behavioral Therapy (TF-CBT) which is an evidence-based intervention aimed primarily at treating children and adolescents with trauma in part through therapeutic involvement with supportive parents. Cognitive Processing Therapy and Prolonged Exposure Therapy are techniques utilized to help adults with PTSD.
Co-Occuring Conditions
Other conditions that sometimes occur in conjunction with anxiety include depression, low-self esteem, eating disorders, and substance use. In these instances it is often anxiety that occurs first and then can place the individual at risk for developing these other challenges. Alternatively, Autism Spectrum Disorders and ADHD are neurobiological conditions in which it is common for anxiety to be co-occurring. When someone has anxiety and a co-occurring condition we generally design the therapy to address both conditions.
Medication
Physicians and psychologists are generally in agreement that unless anxiety is severe that the favored course of intervention is to try therapy (often CBT-based therapies) first and then get a consultation for medication to go along with the therapy if therapy alone is not sufficient to bring relief. We do not have prescribing professionals at Bryn Mawr Psychological, but are well-connected with child and adult psychiatrists, pediatricians, family physicians, and internists in the area if/when needed.