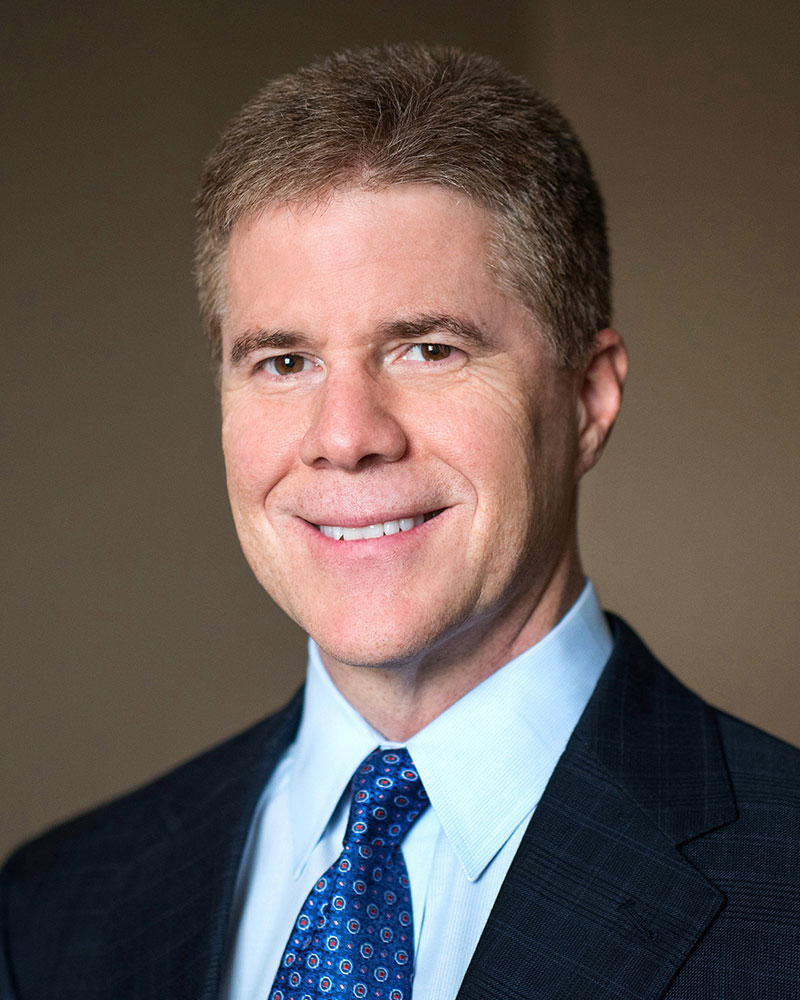 Bradley C. Norford, Ph.D.
Psychologist, Practice Director
Dr. Norford established Bryn Mawr Psychological Associates in 2000. His practice has since grown to 16 psychologists and is very well known in the region for its specialization in services for children and adolescents. Although Dr. Norford's treatment focus is with children and adolescents, he is also a skilled psychologist with adults as well as couples and has always preserved 25 percent of his practice for therapy with adults of all ages.
Dr. Norford is well regarded by school counselors, teachers, physicians, and many other professionals in the area. His warm, engaging approach helps everyone entering his office to feel confident in their decision to seek counseling. Dr. Norford's primary treatment orientation is cognitive-behavioral (CBT) and family systems.
Dr. Norford treats children and adolescents with a wide range of challenges with an intention to hear their concerns and to then build a stronger skill set in the young person at home, school, and socially. His preference with most families is to actively involve parents in the process of therapy so that they can feel more effective in guiding and connecting with their children. Dr. Norford is very adept at treating many of the issues faced by adults.
Dr. Norford completed his PhD degree in Clinical-Community Psychology at the University of South Carolina and has attained more than 25 years of full-time direct clinical work since then. During graduate school he held clinical positions in the university counseling center, in the juvenile justice system, in a National Institute of Mental Health treatment study of children with significant behavioral problems, and even as a psychologist in a state prison.
Dr. Norford's internship and initial years of post-doctoral employment were with the Child and Adolescent Unit of the Community Mental Health Center in Newark, New Jersey treating youth with a wide range of issues. Subsequently, he moved back to Pennsylvania and became a Supervising Psychologist at the Brandywine Campus of the Devereux Foundation providing treatment for boys with serious emotional and behavior problems.
Since 1994, Dr. Norford has engaged in full-time outpatient practice as a psychologist, starting with Introspect of Buxmont, a well-regarded group practice in Lansdale, PA. While at Introspect Dr. Norford treated clientele of all ages ranging from young children through adulthood to nursing home residents. He also offered free support groups in the community for youngsters who had experienced the death of a parent. In 2000 he began building his own practice in Bryn Mawr.
Dr. Norford was a recent President of the 3000 member Pennsylvania Psychological Association (PPA). He served on the Board of Directors nearly every year since 2009 and has held positions of Treasurer, Chair of the Communications Board of PPA, and Chair of the Committee on Technology Implementation. Dr. Norford also served as the Chair of the Pennsylvania Psychological PAC, which advocates for improved mental health care in schools, hospitals, the legal system, and through insurance reform.
Dr. Norford served as a board member for Hope Springs Equestrian Therapy based in Chester County from 2016-2018.
Dr. Norford was a professional member on the board of ASCEND from 2006-2014. ASCEND provides support, information, and conferences to the Asperger and Autism community in the Philadelphia region.
Dr. Norford is a Member of the American Psychological Association, a Fellow of the Pennsylvania Psychological Association, and a member of the Philadelphia Society of Clinical Psychologists.
Dr. Norford was raised in Bucks County, PA. He graduated with honors in both high school and college while also competing in a variety of varsity sports year round.
Dr. Norford is frequently invited to give talks in the local community and at conferences. Topics have included:
Improving parent effectiveness with challenging teenagers
Identifying and treating depression in children and young adults
Utilizing magic to enhance therapy for children and adolescents
Helping children with anxiety problems
Enhancing communication and transitions in children with autism
Reducing bullying of Special Needs children
Parenting issues in Preschool children
Home and school challenges with grade school children
Peer and self-esteem issues in middle schoolers
Children and perfectionism: Success with less stress
Ethical issues involving adolescents
Easing the transition from high school to college
Addressing ADHD in the school and home
Responding to bullying in elementary schools
Understanding and treating panic attacks in adults
Providing help to dependent older adults with mental health concerns
Parenting strategies in addressing meltdowns in children
Promoting independence in young adults with Autism Spectrum Disorder
Classroom strategies for educators in handling challenging students