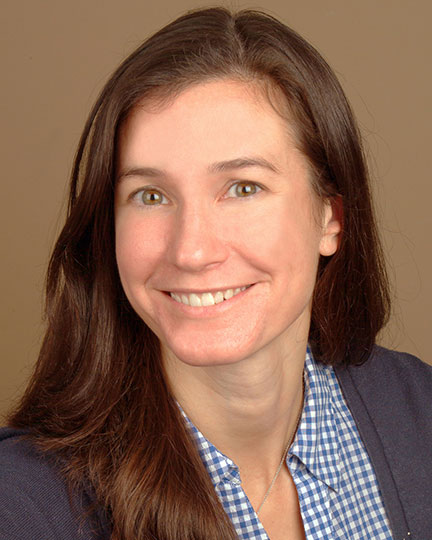 Janina Fendya, Psy.D.
Psychologist
Dr. Fendya is a licensed psychologist with a doctorate in clinical psychology from Loyola University in Maryland. She completed her internship as well as post-doctoral training at Children's Hospital and Research Center in Oakland. She also has trained at Union Memorial Hospital in Baltimore and at the prestigious Children's National Medical Center in Washington, D.C. The focus of Dr. Fendya's work in psychology has been with children, adolescents and families. This has included clinical experience in a variety of settings including community outpatient, medical inpatient and outpatient, and emergency assessment.
Dr. Fendya has a warm, friendly, confident presence in which children, adolescents, and parents quickly find comfort when they meet with her. She has expertise with individuals and families presenting with ADHD, disruptive behaviors, depressed mood, anxiety, trauma, school-based problems, and family conflict among others. Dr. Fendya has additional training and interest in working with children and families dealing with the ongoing struggles of medical illnesses and physical trauma, including, but not limited to oncology, sickle cell disease, physical rehabilitation, diabetes and chronic pain.
Dr. Fendya practices primarily from a cognitive-behavioral and family systems approach although she brings other theoretical perspectives to her work in therapy. She believes that a collaborative relationship and establishing trust is key to making progress toward therapeutic goals. She has a special interest in the mind-body connection and utilizing relaxation training and biofeedback to address a number of issues including anxiety, depression, trauma, chronic pain and stress management.
Although Dr. Fendya's graduate and post-graduate years have been out-of-state, her roots and her future professional life are in southeastern Pennsylvania.
Dr. Fendya is a Member of the American Psychological Association (APA) as well as APA Division 53: Clinical Child and Adolescent Psychology and APA Division 54: Pediatric Psychology. She also is a Member of the Association for the Advancement of Psychology.