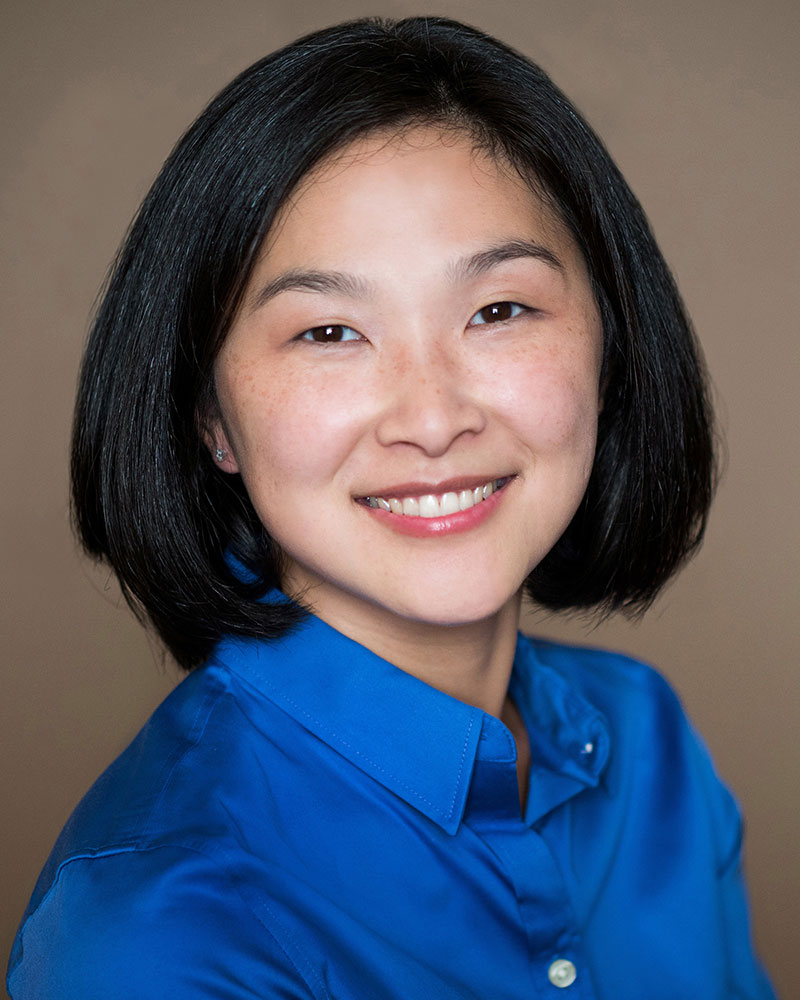 Shu-wen Wang, Ph.D.
Psychologist
Dr. Wang is a licensed psychologist with a PhD from University of California, Los Angeles, and an undergraduate degree from Barnard College. Dr. Wang is a Diplomate of the Academy of Cognitive & Behavioral Therapies and has been certified as a CBT therapist. In addition to her clinical practice at Bryn Mawr Psychological Associates, Dr. Wang is also an Associate Professor of Psychology at Haverford College. Born in Iowa, raised in New Jersey, and having lived in both New York City and Los Angeles for many years, Dr. Wang has been happily rooted in the Main Line community for the better part of a decade.
Dr. Wang has had rich and varied training experiences in community mental health, college counseling, and inpatient and outpatient hospital settings. She completed her year-long predoctoral clinical internship at the West Los Angeles Veterans Affairs Medical Center working with veterans and their families, where she received intensive training in assessment and therapy (individual, couples/families, groups) for a wide range of clinical conditions and issues. Dr. Wang then completed an 18- month postdoctoral residency in cognitive behavioral therapy at the Center for Cognitive Therapy in the University of Pennsylvania School of Medicine. There, Dr. Wang treated a diverse clientele presenting primarily with depressive and anxiety disorders, and also became experienced in working with survivors of sexual assault through the center's Sexual Trauma and Psychopathology Program.
Dr. Wang treats adults, ranging from older adolescence and emerging adulthood through old age. Dr. Wang has expertise in treating major depression, anxiety disorders (including generalized anxiety, panic disorder, social anxiety, and trauma and stress-related disorders), relationship issues, college issues, women's health, grief and loss, and stress management. In addition, Dr. Wang strives to provide culturally competent services and enjoys helping clients navigate multicultural issues, stress related to ethnic minority experiences, and general identity-development and self-exploration concerns. Last, Dr. Wang has a specific interest and expertise in working with couples. She was trained in Integrative Behavioral Couple Therapy, a highly research-supported therapy that integrates cognitive-behavioral and acceptance principles, by one of its developers Dr. Andrew Christensen.
Dr. Wang practices primarily from a cognitive behavioral therapy perspective, although she has trained widely using different therapeutic orientations. She draws upon acceptance and mindfulness-based approaches, as well as psychodynamic and existential therapies in her clinical practice. Dr. Wang highly values providing evidence-based treatment with a client-centered approach tailored to each client's individual circumstances. She has a warm, engaging, and down-to-earth presence and prioritizes working collaboratively with her clients.
Dr. Wang's research examines stress, coping, and their effects on couples and relationships, with a focus on gender and ethnic/cultural differences in those processes. Her work is widely published in the field's top journals and she regularly presents at scientific conferences. In addition, she teaches courses in clinical, cultural, and introductory psychology. Dr. Wang enjoys the rich integration among her research, teaching, and clinical interests, and uses her skills and knowledge from each domain to inform and strengthen her work in the others.
Dr. Wang is a member of the American Psychological Association, Association for Psychological Science, and Asian American Psychological Association. She has received Early Career Awards from the American Psychological Association and the Asian American Psychological Association for her research.